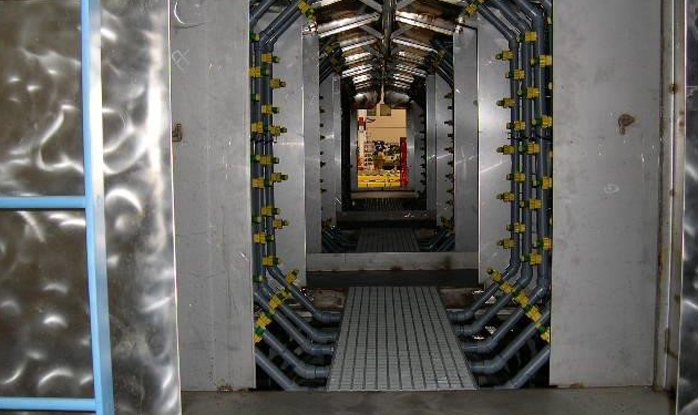 Iron phosphate is the most common metal pretreatment for both indoor and outdoor applications. Crest iron phosphate coating chemicals are easy and inexpensive to use, and deliver a quality foundation upon which to apply a finish such as a liquid paint or powder coating.
Iron phosphatizing will typically leave a bluish iridescent appearance to a clean ferrous substrate. Crest's iron phosphate solutions are formulated to produce a uniformed phosphatized surface with coating weights consistently ranging from 35 to 50mg/psf. Higher iron phosphate coating weights can be achieved when specific conditions are met such as time in solution, alloy type, and chemical etching or media blasting the substrate prior to being introduced to the iron phosphate chemical solution.
Several of the Crest iron phosphate chemicals contain cleaning agents which allow them to be used as a cleaner and phosphate in one step. They can also be an additional cleaning agent within the iron phosphate process line to assure a clean part and therefore the maximum iron phosphate coating possible. These Crest cleaner-phosphate solutions are formulated with wetting agents engineered to effectively remove oils and grease commonly associated with metal processing, but will react to almost any organic contaminant.
Crest iron phosphate chemicals are available in both liquid and powder solutions to give our clients more options on controlling concentration and ease of use. Each iron phosphate that Crest produces, whether liquid or powder, is formulated with premium ingredients to produce the highest level of chemical pretreatment and consistency possible.